Personalised gifts: truly original!
Do you struggle to think of a fun gift to give sometimes? You're looking for something fun for a housewarming, birthday or wedding, but are unsure which gift would be truly unique and which kind of gift the recipient(s) would love. There's nothing worse than receiving a boring gift, or one you won't use. You could go for a gift voucher, or money in an envelope of course, but there's really no need to! There are many, many original gifts, which are fun to give as well as receive! They take no time at all to create in our online Editor, after which we will make your gift for you with great care and precision.


Give your gift a personal touch: personalise it!
The unique thing about all of our gifts is that they can be personalised. You can upload a photo and add the recipient's name to create a personal gift. Alternatively, you can select from our fun designs to add the perfect finishing touch. If you're a creative person, you can even upload your own design as an image and have that printed on the gift!
| | | | |
| --- | --- | --- | --- |
| | | | |
| Gift with name | Gift with name and design | Gift with name and design | Gift with your own photo |
Select from loads of different gifts
Because different people have different tastes, we have lots of different gifts in our assortment. We offer tasty treats such as chocolate, sweets and drinks, as well as handy gifts such as chopping boards and aprons. We also offer mugs, tea glasses and many, many more.
Check out all gifts with name >>
Check out all gifts with photo >>
Who do you wish to surprise with a gift?
As you can see, we have lots of different types of gifts and offer something fun for everyone. To make it even easier, you can view gifts by type of recipient, too! Whether you're looking for a gift for him, for her, your teacher or grandparents, we have the perfect give for each and every recipient.
For which occasion do you need a gift?
We've given a lot of thought to which occasions there are for giving someone a gift and do you know what we noticed? There are endless reasons for giving someone a gift! Someone may have helped you out and deserves a thank you, or isn't feeling well and could use some extra attention. There are also many festive reasons for giving someone a gift, such as an anniversary, wedding, housewarming or birthday. Whichever reason you have for wanting a personalised gift, you're sure to find something perfect in our assortment.
Designing your own gift
Once you've selected your gift, you can turn it into the perfect personalised gift in our Editor.
Find a fun photo and upload it to the Editor
Add the recipient's name
If you don't wish to add a photo, but want to add a fun design instead, simply select from the designs in the Editor
The image below shows what the online Editor looks like. Create your gift in a few simple steps!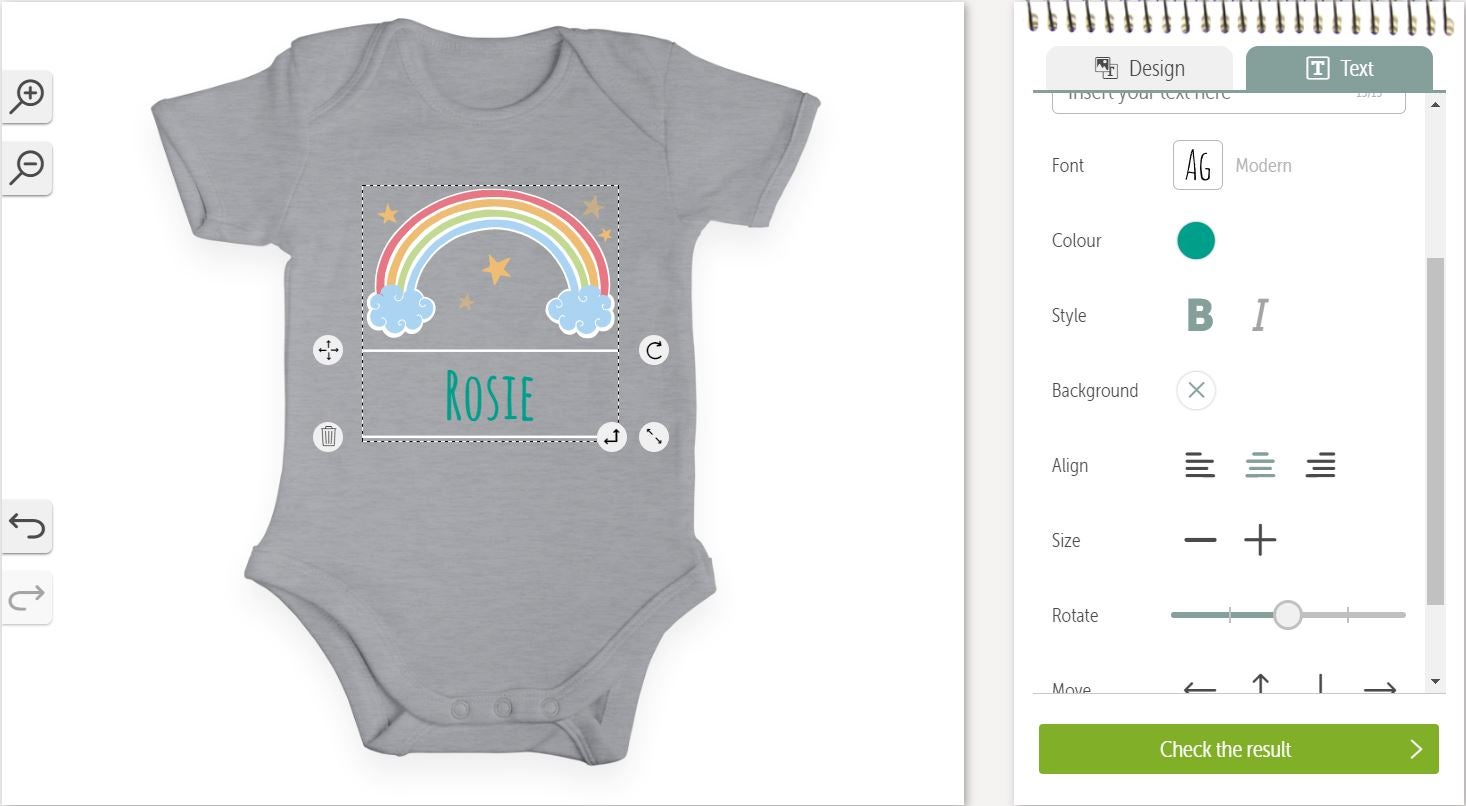 Did you know that you can add a free message card to your order? This allows you to tell the recipient who the gift is from, and add a personal message.
Have your gift delivered to the recipient, or give it in person
Once you have created your gift, you can place it into your shopping basket and enter your own personal details. After doing this, you can then select where you would like the gift to be delivered; straight to the recipient's address, or to your own address. Having these options allows you to let the recipient know you're thinking of them, even if you can't see them in person. No invoice is included in the parcel, so the recipient won't see the price of their gift.
We'd love to hear all about the great gift(s) you've created! Let us know how you got along on Facebook or in a review.