How it's made: Engraved personalised champagne flutes
If you have a celebration coming up, say cheers with your very own personalised engraved champagne flutes! Create them in no time in our online editor and we will create them for you with great care and attention. Let us show you how we do this!
How it's made: Unique, personalised engraved champagne glasses
Below is a 40-second video of the engraving process used for our champagne flutes, showing everything that happens after you've personalised them and completed your order. Read the step by step walkthrough below.
Step 1: Design your champagne flutes in our online editor
Creating personalised engraved champagne flutes is easy. Select the desired quantity; from just one to a set for a larger group. Then add the design that appeals to you most and the name or text of your choice.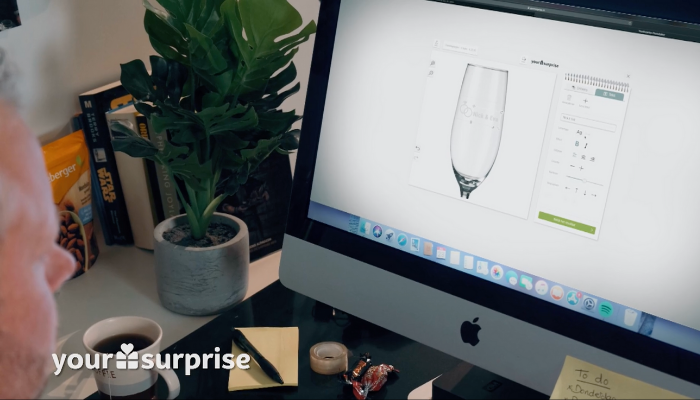 Step 2: Quality check
Before they enter the engraving process, our glasses each go through a thorough quality check to ensure there are no imperfections. We then add your design to the engraving machine, so that it can be engraved correctly.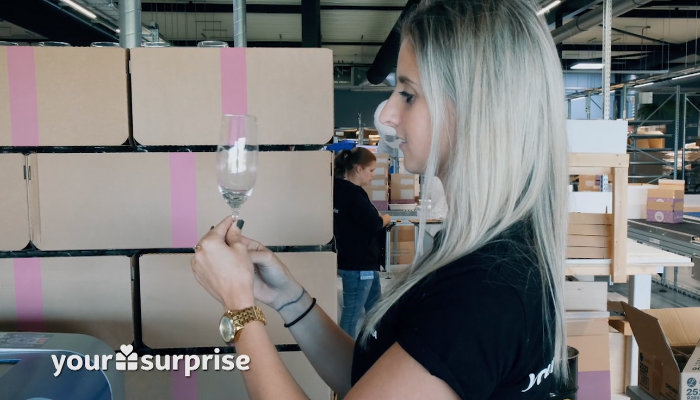 Step 3: Adding the glasses to the engraving machine
As soon as all of the correct information has been loaded onto the engraving machine, we add the glasses. We place them at exactly the right distance from the laser, to ensure the best possible engraving quality.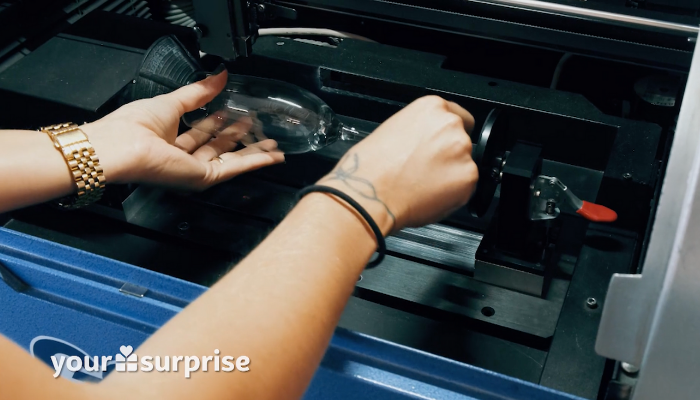 Step 4: Laser time
Once the glasses have been placed into the engraving machine, we check all of the settings one last time. Your design is then lasered into the surface of the glasses in 90 seconds flat. We check the engraved glasses to see if the design matches the one created in our editor. Each glass has its own barcode, allowing us to send them to the correct customer. If everything is in order, the glasses are then ready to be shipped.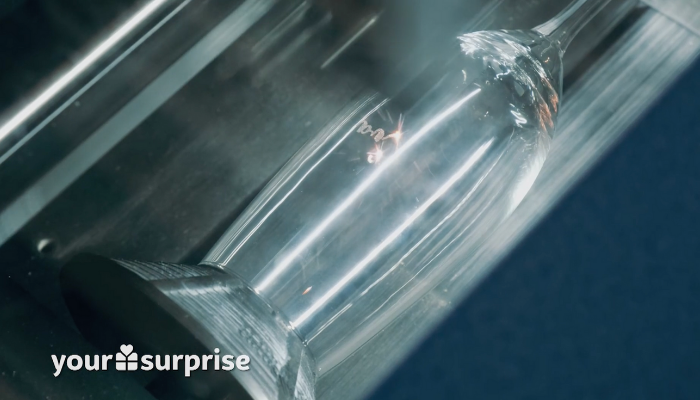 Step 5: Break out the bubbly!
Your order has been carefully packed and placed into a special box for shipment, ensuring the glasses won't move about during transit and become damaged. One last check and the glasses are off to the address of your choice.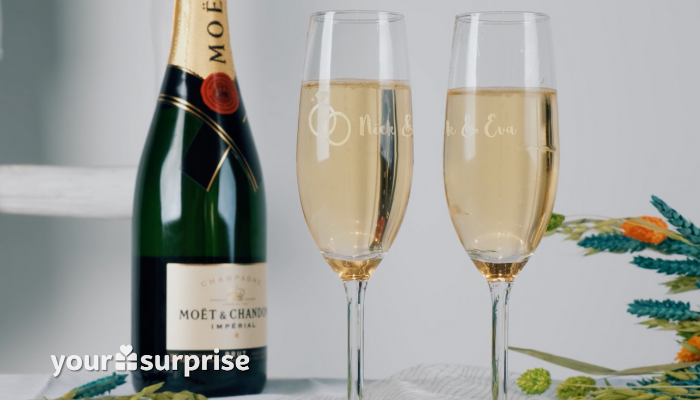 Your very own champagne flutes
If you'd like to create your very own champagne flutes after reading how they're made, you can do so in a few simple steps online!
Create your very own personalised engraved champagne flutes >