How it's made: Engraved necklace pendants
If you'd like to surprise your special someone or loved ones with a personalised engraved necklace pendant, YourSurprise is the place to be. Available in various shapes and materials, simply select your favourite and add the photo, name or date of your choice. Let us show you exactly how they're made!
How it's made: Engraved necklace pendants
In this blog, we show you how we create personalised engraved necklace pendants featuring the photo or name of your choice.

Step 1: Selecting your pendant
We offer no less than 24 different necklace pendants as part of our assortment. Gold-coloured or silver-coloured, circles, squares and hearts, we have something for everyone. The personalisation process differs per type of pendant. If you go for a photo pendant, you upload your photo in the online editor. If you choose a text pendant, you can enter the name, date or text of your choice in the online editor.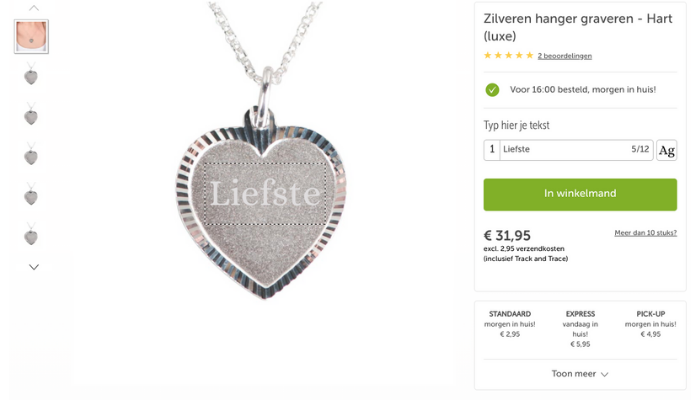 Step 2: Preparation station
As soon as your order comes through in our system, it goes through to our engraving department. Before they start, they take a good look at the pendant and check it for any imperfections in order to ensure the highest possible quality. They then grab the correct type of mould per pendant. Up to 24 pendants can be engraved simultaneously, where as engraving pens can be done 6 at a time. Engraving several items at once allows us to work quickly and efficiently, which is especially handy when processing large orders.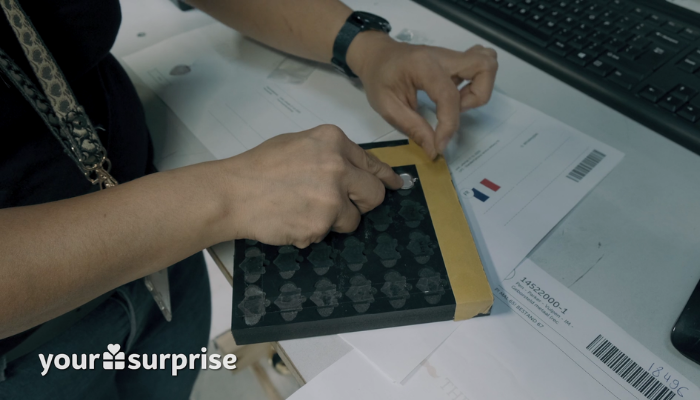 Step 3: 20 second engraving
The mould is placed inside the correct laser printer, on top of the specially made platform. This allows the pendant to align with the laser. The engraving is completed in just 20 seconds! Each gift is then checked once more for any imperfections to ensure that the image or letters have been correctly and fully engraved.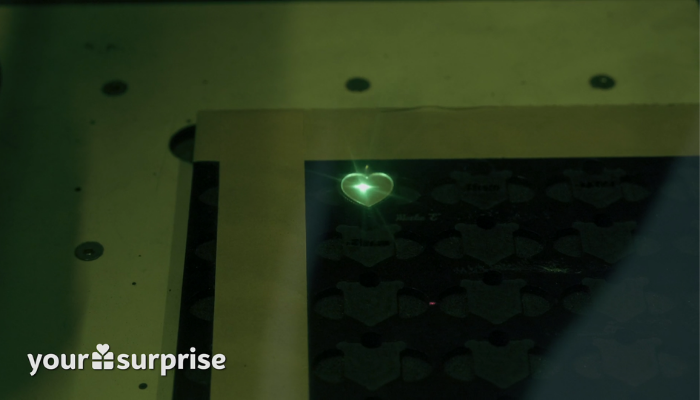 Step 4: The finishing touch
Each pendant is fitted with a small eyelet and placed inside a small velvet bag before it moves on to the packing department. This prevents the pendant from being damaged on its journey or the chain becoming tangled up with the order gifts you have ordered.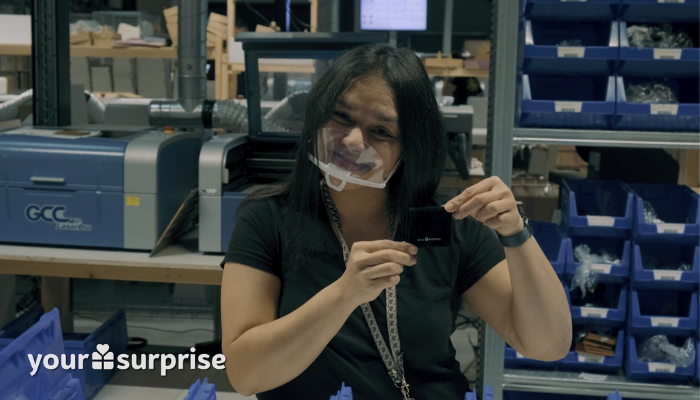 Step 5: Gift giving time!
Giving your gift to the recipient is a very special moment. You're letting your loved one know just how much they mean to you, and it will be very clear that they are truly special to you. We wish you and the recipient a wonderful experience.
Want to create your very own personalised engraved pendant?
If you've been inspired to create your own engraved pendant, you can do so in no time at all!
Will you go for a heart, circle or square?
View all pendants >

561